Tip Tuesday: Finding the Grainline on Knits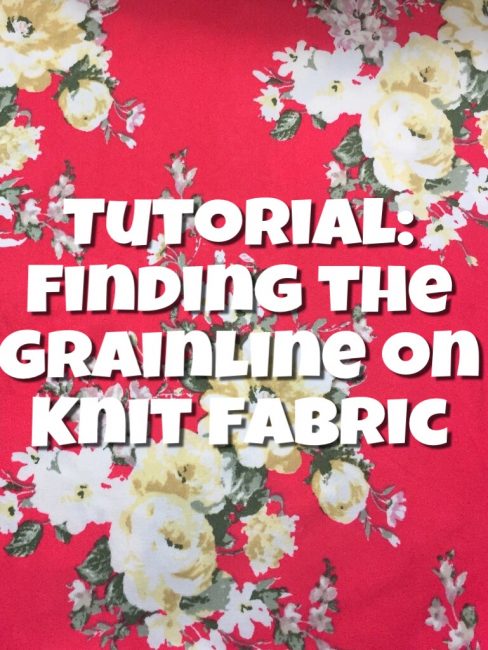 Hello! Welcome back to another Tip Tuesday! If you made it through Monday- you're off to a good start! Our Air Conditioning broke in triple digit temps, and my sewing machine went on strike, so I'm going to put this one down to survival!
That said, I've got a fun video for you today on how to find the grainline on knits. All patterns have grainline marked on the pieces (or they SHOULD). The grainline almost always runs parallel to the selvedge of the fabric (the manufacturer's logo or blank line along the edges, explained more in my video), and the stretch usually runs the other direction.
The grainline is easy to find on wovens, which tend to be more stable and fold easily. However, knits can be somewhat different. Here's the method I use for finding the grainline in knits along the fold. Hope it's helpful!

Don't forget to subscribe to my blog so you can get your weekly Tips and Fails delivered right to your inbox! You can also "Like" my page on Facebook to stay updated!
Want to check out my other Tutorials? You can find them all HERE.