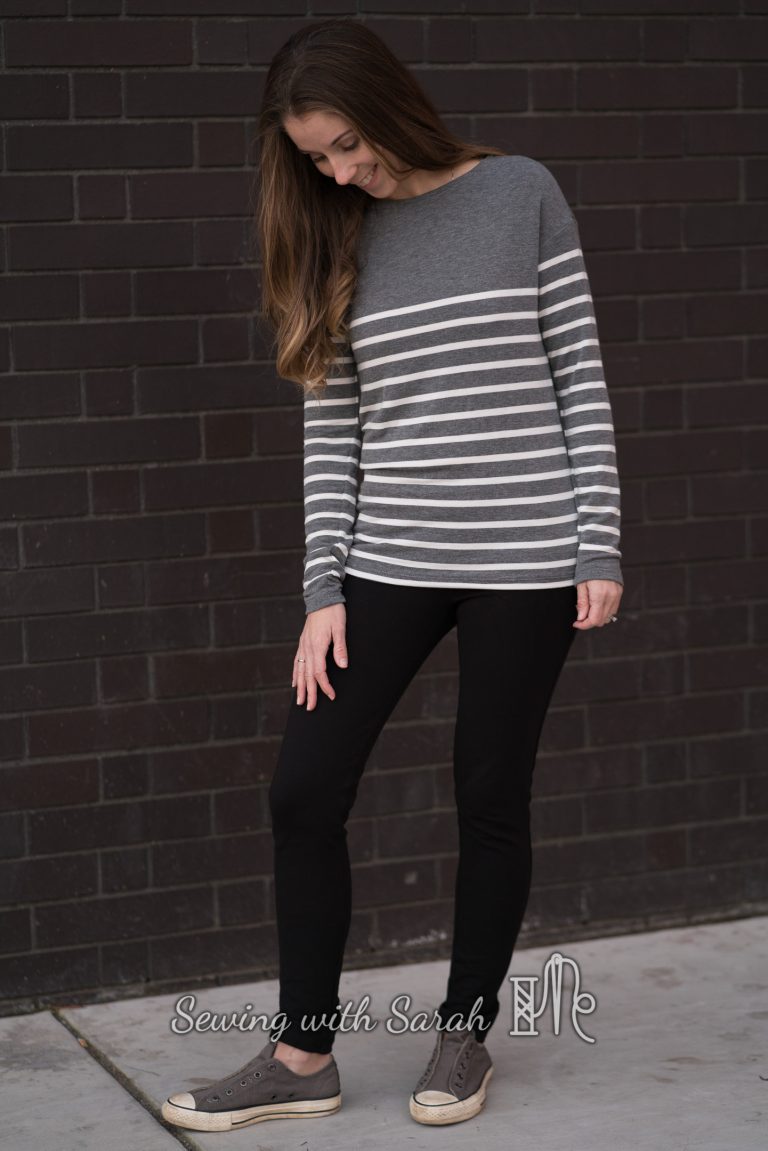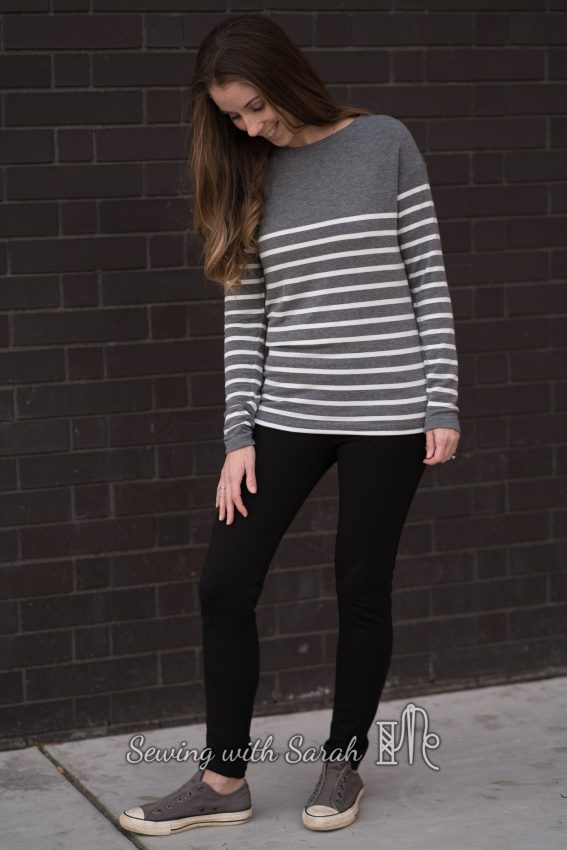 I love a good boatneck top, and I've been eyeing a few of my ready to wear versions lately, thinking about replacing them with handmade as preparation for my ready to wear fast of 2018 (more on that later).
However, finding a good boatneck pattern has proved more of a challenge than I anticipated- it seems like a simple request, but nothing I came across was quite right. As I was in the midst of looking around, Kennis, the designer behind Itch to Stitch Patterns, put out a call for the Uvita Top, and I decided to give it a go.
I always learn alot from testing Itch to Stitch patterns- the drafting is excellent, and Kennis is a very knowledgable seamstress, including many high quality finishes into her patterns, so I knew I wouldn't be dispapointed with the result.
I chose a thicker rayon spandex french terry from the Fab Clique for my version- this fabric is labeled as "designer", and feels very high quality. It is nothing like the other rayon spandex french terries I've worked with-  it's much thicker, stretchier in all directions, and has an amazing drape.
The stripes are yarn dyed, as opposed to being printed, and the way they are woven in allows for a colorblocked look without all the effort. To make the most of this,  I paid special attention to the placement of the stripes and solid portions, so that they would hit at the same place on the sleeves and bodice.
Since stripe matching is usually a tedious process, I decided to try a new method, and it saved me a lot of time. Rather than pinning each stripe like I usually do at the seam allowance, and basting it with my sewing machine, I simply pinned the top, bottom and armpit point, and then lined up the stripes as I basted along.
I had the same success rate as I usually do with the more time consuming pinning method, and was stillable to go back and adjust the places where the stripes didn't match up right before I serged the top together. Since most of my sewing is limited to late nights when the kids are in bed and I'm already tired, I'm all for time savers!
The Uvita has a slim dolman sleeve, three sleeve length options, and a loose fit through the bodice. My favorite detail is the finish on the neckline- instead of being just turned under like other tops I've made, the neck is finished with a narrow facing, that you serge right sides together wtih the front and then wrap around to the wrong side, tucking in the raw edge, much like a hidden bias binding.  I was anxious about whether I would be able to get mine turned under properly in a knit fabric, especially one that didn't press very well, but it worked really well! If you're nervous, you could add in washaway wonder tape or make your facing piece a bit wider for extra insurance.
I did notice that I got a small "divit" where the upper and lower arm meet- I've had this problem on my sweet tee too, so its nothing to do with the pattern, but I did notice that it wasn't an issue on my Lulu dolman, where the side/underarm seams of the bodice and sleeve are sewn first, and I am going to experiment with this method on the Uvita to see if it makes any difference. Its one of those things no one but me would notice, but that I enjoy trying to fix where I can.
Size wise, I made up a size 00, which matches my high bust measurement, since I wanted a slightly more fitted look and didn't need to worry about my waist and hips in this looser fit. I also took in the sleeves an additional 1/2″, as I also have rather skinny arms  for my size (but I've been concentrating on them more at the gym to try to build some muscle!).
I absolutely love how this top turned out- the fabric is divine to wear, and the top fits me perfectly. In fact, at the risk of being redundant, I think I'll order the black colorway of this fabric and make myself another! The best part is that Kennis is releasing this pattern for FREE- so go grab it and make yourself a dozen! As a holiday bonus, she's also offering 20% off all her other patterns (code "bye2017") so it's a great time to pick up some coordinates (like the Liana Jeans or the Hvar Jacket!)
Need some inspiration? Check out my other Itch to Stitch makes here! 
Note: this post contains affiliate links, which help support my blog. Thank you!