Back 2 School Blog Tour 2019: Preschool Edition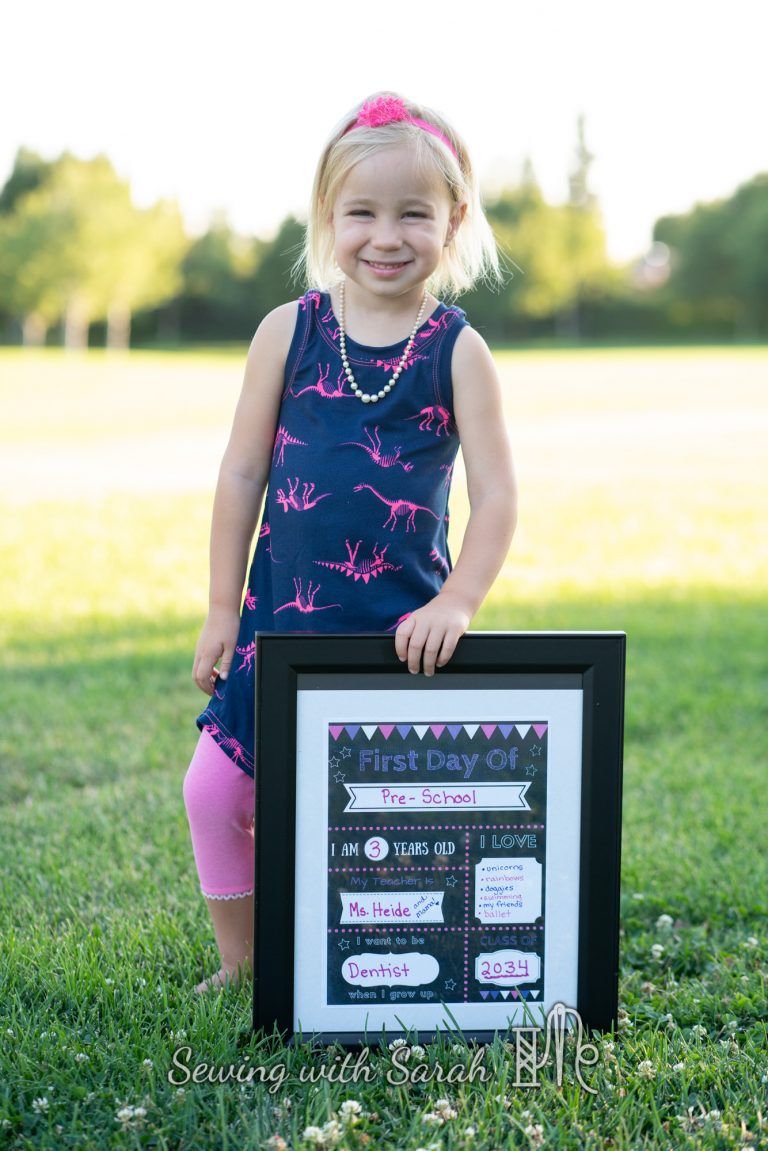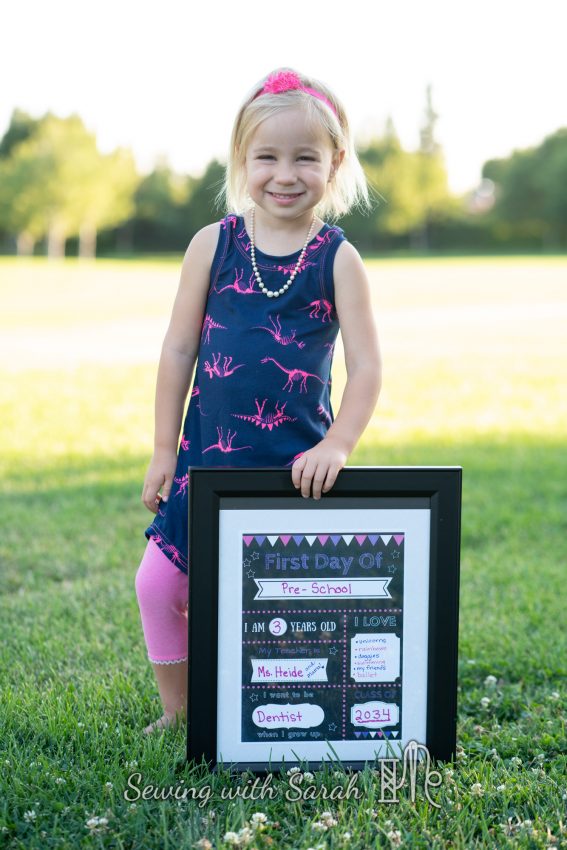 Hello friends! I'm happy to be back again today (so much more time for blogging now that we're home!) as part of the Back to School Blog Tour, hosted by Karly of Paisley Roots (be sure to read to the end to enter the giveaway- she's got some great prizes!).
I usually try to sign up for a school-themed blog tour around the start of the school year, because it helps get me excited about (and on track for) our new homeschool year. Since we homeschool, I can set our own start dates, and without these reminders, we might just cruise through half of September before finally giving up the ghost on summer. So thanks for the reminder Karly!
This year is shaping up to be a little bit different though,  in part because we have an extra special addition to our formal (ish) school time: Miss Sophia, who is early awaiting the start of her first official day of Preschool.
Last year we casually referred to her being in "tot school", which generally meant that whenever I had enough brain cells to rub together, I'd try and rustle up an educational activity for her, as a supplement to the countless hours we spend reading, coloring, and playing together (see last year's B2S post here!). Having two big brothers, she actually picked up on quite a bit this way, and, as of the writing of this post. can count to 9, spell her name, identify most colors with accuracy, and sports a pretty impressive vocabulary for a three year old (though sometimes she just says "poop" over and over…).
As I watched her mature over the past year from a kid who could barely spend 10 seconds at the school table to one who begged for her own "learning time", I knew that this year would be a great time to start some more formal schooling.
Don't worry- we aren't fans of pushing heavy academics at this age- but she's craving, and will really enjoy, some more focused sessions this year. For us that means a weekly letter/phonics theme, along with plenty of time learning math, language, and science through play invitations that I'll set up for her. If she doesn't want to do it, that's ok too- but I bet she will, and I'm looking forward to working with her, and discovering her own unique learning personality.
The other piece to her education will be in the form of social skills. My twins were always homebodies- they wanted to be at home, with mama, if  they could. I put them in some activities at Sophia's age, but until around 6-7 years old, they took little interest in deep social friendships or interactions outside those of our extended family, and really preferred to be at home, in their own little world.
Sophia is the polar opposite- she thrives on social interactions, and made a new "best friend" at every campsite we visited. She really needs an opportunity to stretch her skills socially as well as academically- so I enrolled her in a 1-2 day per week preschool program. I'll be honest- this was a bit hard for me. What if she gets her feelings hurt? What if she misses me? What if I miss her? I'm sure these "what ifs" run through every parents' mind, but they felt especially poignant for me, as she is my youngest, and last child. However, I finally decided that I needed to let both of us give it a try- and she's starting on Friday!
With a personality like this, I think she's going to rock it!
Sending her to school with a me-made outfit, while I wore a coordinating one, seemed like just the right way to send a little part of myself with her, and keep a little part of her at home with me, so here we are. The colors are intentionally bright and cheerful- I want this to be a joyful transition for both of us, and the bold hues reflect that.
I chose the New Horizons Maui Tank for my top (tested here), binding the edges with my favorite technique (tutorial here).
The fit on this tank is just excellent, and it I love how the racerback version of the power bra peeks out just a bit.
This pattern has several views, but I seem stuck on this one- sometimes there's no substitute for a well fitting basic! The fabric is really fun too- a faux knitted brushed poly print from So Sew English.
My leggings are the Greenstyle Inspires (with the no-side seam hack), and an added yellow zipper pocket for an extra dose of cheer.
The fabric for these is a heavyweight athletic from Boho Fabrics– it's brushed on the inside, and super soft to wear. Unfortunately, it's not very opaque (my dark undies showed right through!), so I'll only be wearing these with nude colored underwear, or at least a longer top, but the quality is excellent, and the brushed back will be welcome as the weather cools.
Sophia's dress is the New Horizons Tahiti, with the full back and curved hem.
It's a bit long for her now, but assuming this dress doesn't get assimilated in preschool, I plan to have her wear it at the end of the year for photos so we can see how much she's grown! I bet it will be almost top length then- she's really been sprouting up lately.
Since she loves dinosaurs, I thought she'd enjoy the fabric (from So Sew English), but in true preschool form, she hardly noticed it. I guess unicorns are more her obsession of the moment?
Oh well- I love it, and she did appreciate the softness of the fabric, so there's that! This pattern actually has another fantastic view with a wrap sash, and while I didn't make it for Sophia (knowing she would spend all day, every day un-tying it and then asking me to re-tie it…) I DO desperately want this pattern in a women's version…
Her leggings are the free Bonny leggings from Made for Mermaids, with picot elastic used for the hem. I added 1″ to the rise and did a turned under elastic finish on the waistband (instead of a fabric band), because it tends to stay up better that way over her round  tummy and flat bottom.
Something else that I'm really excited for this year is our new mode of locomotion- a electric pedal assist bike. A Tern GSD, specifically! I alluded to this in my last travel post- but in addition to getting a new trailer in Denver (that could hold a bike!) I also managed to convince hubby to buy me this awesome bike! It can hold up to 600 pounds of cargo in the two panniers and front rack, and I've used it to haul two kids, a week's worth of groceries, a few dozen library books, and on occasion, a bit of laundry around town.
The pedal assist function has four different levels depending on how much help I want or need, meaning I can get a great workout, but not have to worry that I won't make it up the next hill. Most importantly, Sophia, who had hated her car seat since Day 1, loves it.
She can really look around and see the world, and it has transformed our commutes from tedious chores into an opportunity for bonding and learning. I plan to use it to take her to and from preschool, and also to encourage more family riding, as we now are able to get out more and ejoy riding to the farmer's market, the boys' activities, and our local parks. I'm able to go up to 20-25mph, so honestly, sometimes we even get there faster than we would have in a car!
Well, that's it for my little part of the Back 2 School Blog tour- wish us good luck on our new school year, and please check out the other bloggers and be sure to enter the giveaway!
10% off all patterns from
DIBY Club
with code:
B2Sblogtour
(expires Aug 25, 2019)
2 patterns of choice from
DIBY Club
(bundles excluded)