Some of my kids favorite bedtime stories are the Berenstain Bears, in which mama, papa, sister and brother bear all live, love and learn together. I love the wholesome content of these stories (unlike lego comic books, which are also a favorite), and so when I saw the Mama ,Papa, Baby and Brother bear panels at the Peekaboo Fabric Shop, I had to order!
Shortly after I received them, a pattern test came up for Ellie and Mac for a raglan, and I thought it would make the perfect start to my family of bear tops. I sewed the boys sizes 5 and 7 for my twins, and the baby size 12-18 months for my daughter. Initially, this pattern was designed for girls, but as more boys tried it, Lindsey decided to make it a unisex pattern. I totally agree with this decision, especially in the smaller sizes- its really great to have a single pattern that fits all my kids. This raglan is a bit faster to sew than some others I've tried, due to having symmetrical sleeves. While this probably wouldn't work as well for an adult, it works perfectly for children, and makes for a very quick and beginner friendly sew.
In fact, photographing the tops took longer than sewing them- its so hard to get all three kids to look the same direction and smile at once! I do love these guys though, and despite appearances, they really love each other!
Go grab your pattern here, and make up a dozen for the kids in your family.
The fabrics I used in this post are also in stock and available here.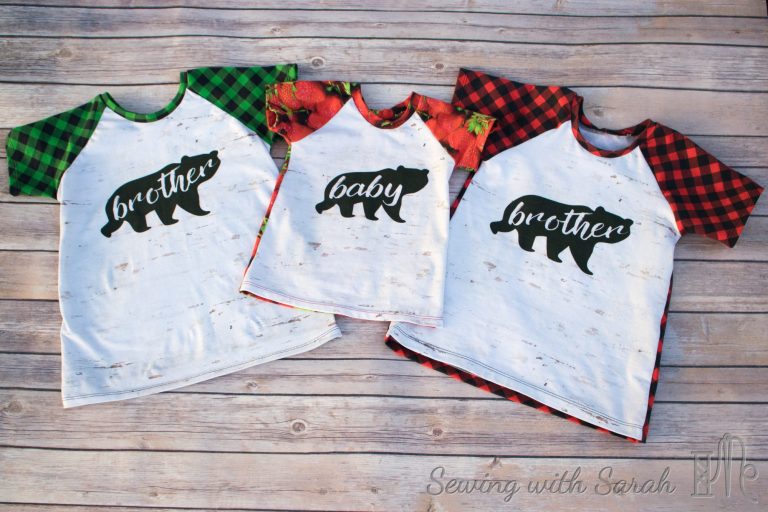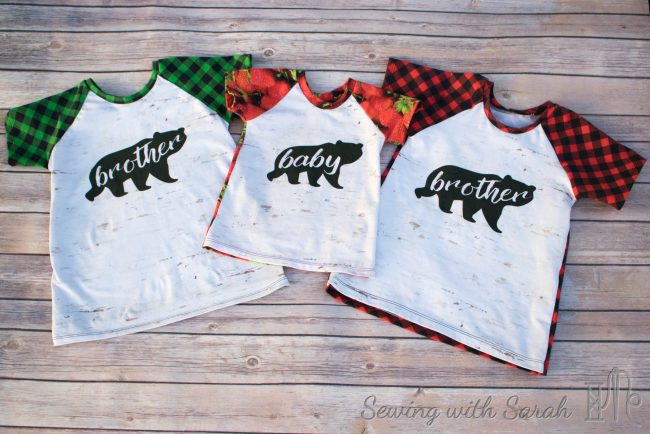 Note: This post contains affiliate links. If you choose to purchase items using these links a small portion of your purchase (at no cost to you) goes back to my fabric/pattern testing addiction. Thank you!