A New Kind of Animal Print…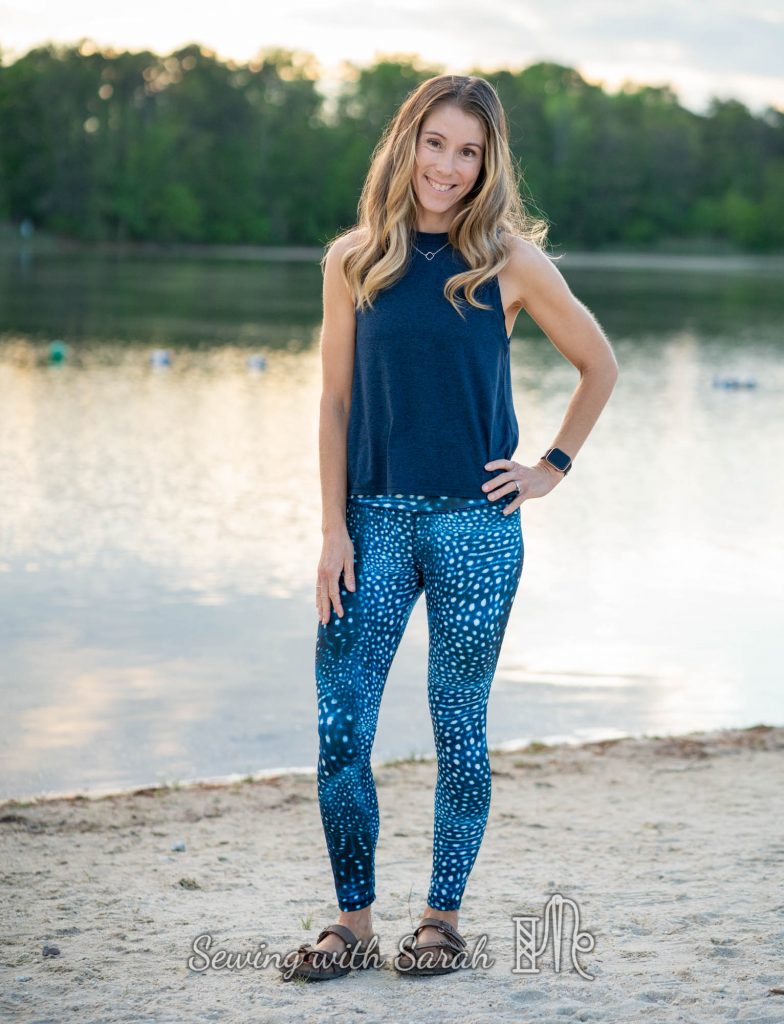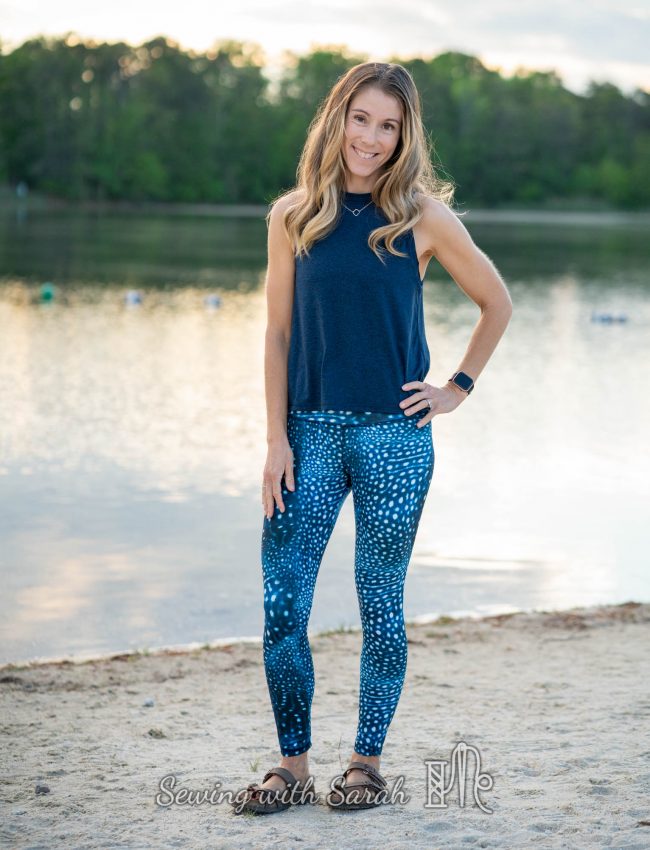 Have you ever noticed that animal prints are always big cats or snakes? Rarely does any ocean creature get the opportunity to show its colors outside of the sea, so when I saw the whale shark print from Sew Dynamic Fabrics, I knew I had to sew it up and give these amazing animals their due.
If I was going to wear the print, I felt like I needed to really get to know the species, so I did a little research. Did you know that whale sharks are not actually whales at all, but filter feeder sharks who eat plankton and shrimp? They're the world's largest fish, and can live to be up to 150 years old! Unfortunately they are considered endangered and under threat, from fisheries, ocean pollution, and habitat destruction. Slow swimmers, they can migrate over 2000 miles per year, but only at the slow speed of 3-4 miles per hour. We are also slow nomadic travelers living in a giant rig, so I feel a bit of a kinship with these gentle giants.
To avoid breaking up the beautiful print, I used the Greenstyle Simpatico leggings pattern, since it doesn't have a side seam. This was my first time sewing this pattern, and I felt like the fit was comparable to the Inspire tights with the no-side-seam hack. I used the gusset and made the high rise waistband, with the petite option. They still came out a bit longer than the cropped Inspire length, so I took off an extra couple inches at the hem.
I like that there is a little extra room in the calf of this pattern, as my calves tend to get a bit more muscular than the rest of my legs from all the running and hiking I do. The fabric is the AK265 base, and I really like how quickly it dries. In the summer, this type of fabric is my preference over Athletic Brushed Poly, which tends to feel warmer in the sun. I took these paddle-boarding tonight (we finally ordered enough SUPs for the whole family, yay!), and didn't mind stepping in the water a bit wearing them.
This was a very simple sew, but I love how it turned out, and I have about a quarter yard left to make something from my scraps. I'm feel indecisive about what to do with it, but I might end up with another cami tank bralette, since I love those so much. A few of the details are different, but most of the construction that I did in the Inspire Tights sewalong is relevant to this pattern, if you want to check that out on YouTube.
Travel Update!
If you're wondering where we've been, here's a little travel update! We left Florida at the end of April, and headed up to Williamsburg, Virginia! We stopped at St.Augustine on our way up Florida's east coast, and enjoyed exploring the Castillo de San Marcos. St. Augustine is the oldest city in the United States, and has such a rich history.
View this post on Instagram
After a couple nights in St. Augustine, we headed up north and landed in Williamsburg Virginia, after a couple gruelsome days of travel. We managed not to make any huge mistakes this time (last time we tried to haul 1000 miles in a week, we got tired and filled our diesel tank with gasoline. Big, and expensive, mistake!). Maybe drinking from the Fountain of Youth helped? Jk, it tasted awful!
This year has been rather light on the US History for my boys, but we sure made up for it in the two weeks we were there!
View this post on Instagram
We visited Jamestown Settlement, Colonial Williamsburg, and Yorktown for several days each. There was so much to learn, and we loved all the living history displays and characters!
View this post on Instagram
Junior Ranger books are such a gem- I humbly thank the National Park Service for providing my kids with a history/science/writing curriculum. We use the badges as Christmas tree ornaments too!
View this post on Instagram

After we left Williamsburg, we headed further north to Washington DC where we took a 2 week whirlwind tour of the city, hitting as many Smithsonian museums as we could.
We also scored a private tour of the Capitol Building, went up to the top of the Washington Monument, sat in the reading room of the Library of Congress, and rented paddle-boats in the tidal basin. More history was learned, we got rained on a few times, and we probably walked about a million miles around the city.
View this post on Instagram
It's been an amazing few months since we left Florida, and I can't wait to do more exploring along the East Coast. Being from California, it really feels like we've gotten somewhere exotic and special.
If you want to see more pictures, you can check out our travel instagram HERE.
I hope you also have some wonderful summer plans! I'd love to hear about them, or if you have any favorite fabric shops on the east coast, hit me up with those too!
Disclaimer and shame-less self plug:
If you enjoyed this post, you can find all my sewing tutorials HERE on YouTube, or at the top of my blog under the "Sewing Tutorials" link (subscribe HERE). I received the fabric in this post for free (well, most of it) but the opinions are my own!