A couple weeks ago, the Fabric Fairy got in some amazing meshes, and I had to buy up. I honestly wasn't sure at the time what I would use them for, I just knew they screamed "cool exercise girl" and had to have them for myself. Meshes are everywhere in athletic gear right now- Lululemon even has a whole section on their site called the "mesh shop", and I was ready to jump on that trend.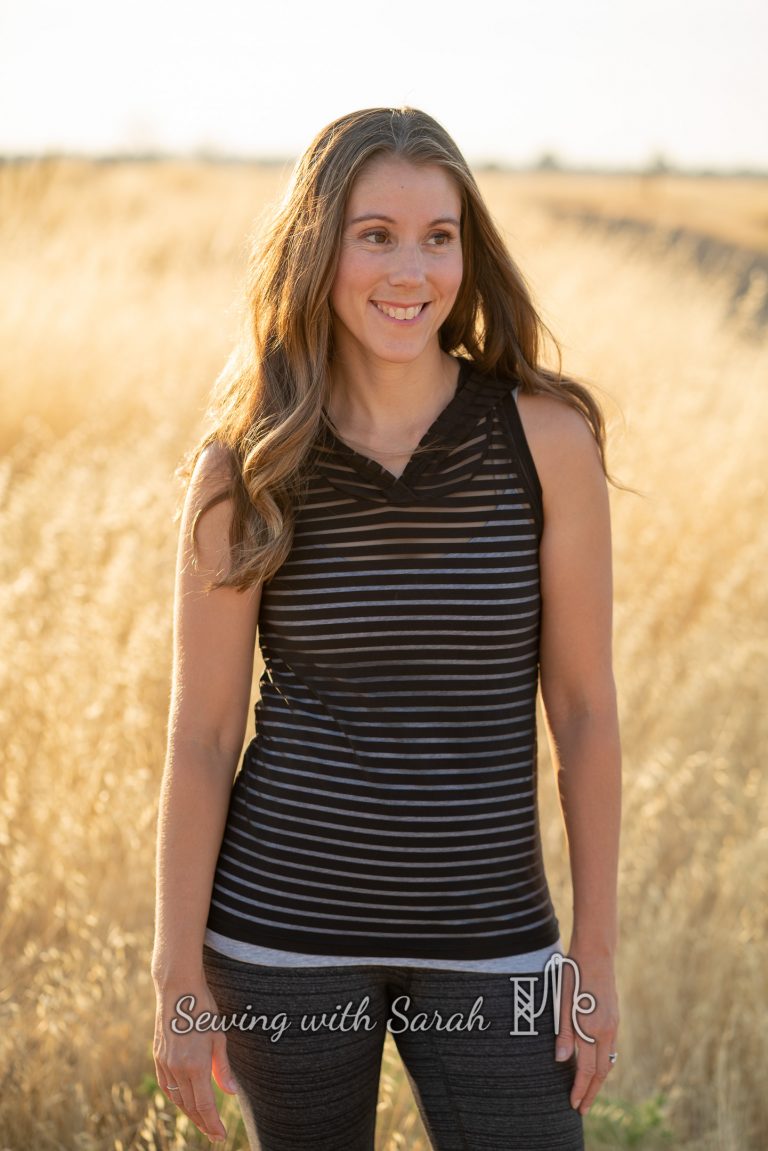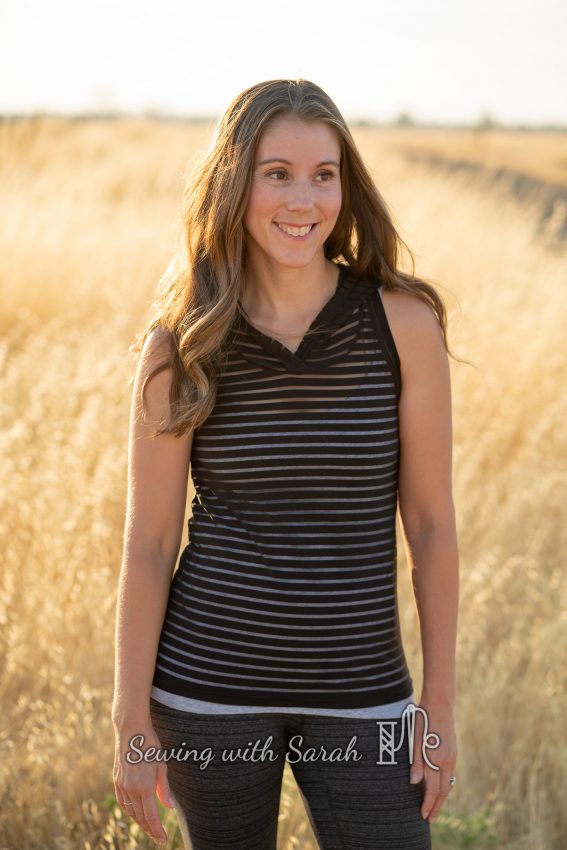 When I saw the tester call for the DIBY Althea tank, I decided it would be a great time to put some my purchases to good use in an unexpected way.
I've sewn alot of exercise tanks, so I'll just give you a couple thoughts on what makes the Althea unique:
contoured center back seam: This makes stripe matching more challenging, but is great if you have a swayback (wrinkles at the base of your back, caused by a pronounced curve between your back and bottom)>
hood: the hood on the Althea isn't lined- which is great for saving fabric, but easy to change if you prefer a lined hood.
deep racerback: the racerback on the Althea is deeper than most of my other tank patterns, and shows off a cute bra pretty well!
If I were feeling really confident, I might wear the Althea with just  a sport bra underneath, or layer it as I have here, for a bit more coverage. I think it pairs perfectly with my Super G tights (also made from Fabric Fairy fabric, coincidently. Check out the full Super G Sewalong HERE).
The only thing the hooded Althea lacks, is easy nursing access. Halfway through testing, Jessica added a "deep scoop" version that would make nursing in the Althea possible, so I decided to try that out as well.
This fabric is another one of my vacation-induced purchases from So Sew English, and quite the opposite of my last SSE make (check that out here).
Unfortunately, I only grabbed a yard, so I wasn't able to match the skulls up perfectly along the back seam- so be aware of that if you choose to use a print.
It bothers me a bit, but I'm trying to get over it, because I really love this tank/fabric combo. What do you think? Is this something that would bug you if you saw someone wearing it? How picky are you with stripe/pattern matching- drop me a comment below!
If you want to grab the Althea, you can find it here (aff link) Thanks for checking out my post- I'd love to stay connected with you on Facebook and Instagram if you have the time!